Sligo County Childcare Committee recently completed a specific training programme – Cultural Awareness and Inclusion Project.   The project was supported by the European Union's PEACE IV Programme, managed by the Special EU Programmes Body (SEUPB).
Participants from 11 Early Years and School Age Childcare services across Sligo took part in the training aspect of the project. Participants then cascaded their new skills and learning to their peers which included reflecting on their personal identity and the children's identity, understanding and promotion of an inclusive community and a programme of activities with children.
As part of the project SCCC launched a video which outlines the journey and content of the Programme and captured visual, interviews and comments from the practitioners that engaged in the project.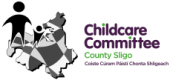 .