Job Seekers
Get Your Dream Job
CHILDCARE PRACTITIONERS
PARTTIME POSITIONS
Tubbercurry Family and Childcare Resource House Project CLG offers high quality, affordable, early learning,
and school aged childcare and are seeking Childcare Practitioners to join our team.
If you are interested in applying to join our team and meet the following, we would love to hear from you:
• Minimum qualification Level 5 in Childcare – Level 6 preferred
• Good working knowledge and understanding of Aistear, Siolta and preschool regulations
• Good communication skills including excellent spoken and written English
• Motivated and a Team Player with a Child Centred Approach
• Availability for afternoon work
• First Aid, Child Protection, Manual Handling training – Desirable
• One year's work experience in a childcare setting – Desirable
The Benefits of working with us include:
• Pay scale in operation.
• Staff uniform and Continued Professional Development provided
• Covid 19 Restrictions in place
Application Process:
Applicants should forward their CV, and a supporting cover letter stating what positions they wish to apply
for, by post or email to: Martina Gallagher, Childcare Manager, Tubbercurry Family and Childcare Resource
Centre, Mountain Road, Tubbercurry, Co. Sligo, F91YR25. Email: childcare@tubbercurryfrc.com
Childcare Practitioner job description available upon email request to the above.
Closing date: Friday 6th August at 12pm.
A CHILDCARE PRACTITIONER PANEL, for future vacancies will be formed.
Tubbercurry Family and Childcare Resource House Project CLG is an equal opportunities employe
Toadstool Cottage, Ballyrush, Castlebaldwin, Co. Sligo. 
Due to continued growth and expansion, Toadstool Cottage t/a Ballyrush Community Childcare Ltd are hiring a Full Time Early Year's Educator in the Wobbler/Toddler Room.
Applicants must have minimum Fetac Level 5 in Childcare or equivalent qualification recognised by the DCYA.
The start date for this position is the 23rd August 2021.
We are a small community run créche catering for children aged between 1 and 5 years.
This is an excellent opportunity for someone to join our ever growing team of early Year's professionals.
Manual Handling, Fire safety and FAR is an advantage but not necessary as full training will be provided.
Please forward CV and covering letter to toadstoolcottage@yahoo.com by Friday 30th July 2021.
Toddler's Den Crèche
Wish to recruit an Early Years Professional.
Full-time position, Monday to Friday.
Minimum Requirements Level 5/6, up to date First Aid, Child Protection.
Please send CV to Fiona at fionamullenbrown@gmail.com
or by post to
Toddler's Den,
25/26 Stella Maris Ballisodare,
Co. Sligo
Benbulben Creche
Requires Full Time Early Years Educator and Montessori Teacher
The purpose – built school/creche is a state of the art facility specially designed to meet children's needs and also to meet the needs of all Childcare Regulations 
Essential Qualifications:
FETAC Level 5 Childcare 
Desirable Qualifications: 
FETACT Level 6 Childcare and or Degree in Early Childhood Care and Educations Diploma in Montessori Teaching 
Please forward C.V with cover letter to Maureen Walsh, Managing Director, Benbulben Creche Ltd
Little Meadows Nursery
31 THE MEADOWS GRANGE, CO.SLIGO
REQUIRES
FULLTIME/PART-TIME EARLY YEARS
EDUCATORS TO JOIN OUR TEAM
Essential Qualifications
Fetac level 5 in Early years
Must have experience working with all age groups
Desirable Qualifications
Fetac level 6 in early years & Education and or
Degree in Early childhood Care & Education
Please forward your CV to The Manager at the above
address, or email a copy to littlemeadows31@yahoo.com
Closing dates for applications 07-05-2021
Tubbercurry Family and Childcare Resource House Project
CHILDCARE PRACTITIONERS FULLTIME, PARTTIME AND RELIEF POSITIONS
Tubbercurry Family and Childcare Resource House Project CLG offers high quality, affordable, early learning, and school aged childcare and are seeking Childcare Practitioners to join our team.
If you are interested in applying to join our team and meet the following, we would love to hear from you:
Minimum qualification Level 5 in Childcare – Level 6 preferred
Good working knowledge and understanding of Aistear, Siolta and preschool regulations
Good communication skills including excellent spoken and written English
Motivated and a Team Player with a Child Centred Approach
Availability for afternoon work
First Aid, Child Protection, Manual Handling training – Desirable
One year's work experience in a childcare setting – Desirable
The Benefits of working with us include:
Pay scale in operation
Staff uniform and Continued Professional Development provided
Covid 19 Restrictions in place
Application Process:
Applicants should forward their CV, and a supporting cover letter stating what positions they wish to apply for, by post or email to: Martina Gallagher, Childcare Manager, Tubbercurry Family and Childcare Resource Centre, Mountain Road, Tubbercurry, Co. Sligo, F91YR25.                                              Email: childcare@tubbercurryfrc.com
Childcare Practitioner job description available upon email request to the above.
Closing date: Friday 15th May 2021 at 5pm.
A CHILDCARE PRACTITIONER PANEL, for future vacancies will be formed.
Tubbercurry Family and Childcare Resource House Project CLG is an equal opportunities employer
**Now Closed**Parent Hub Coordinator
Sligo County Childcare Committee
We are currently accepting applications from suitably quaified persons for the post of Parent Hub Coordinator. This post is funded by Tulsa (PPFS). Closing date for receipt of applications is Tuesday 6th April @ 5pm.
Please follow the application process as failure to do so will result in applications being deemed ineligible. Late applications will not be accepted. Interviews will take place the week of the 12th April 2021. For an information pack or further information, please email sharon@sligochildcare.ie or call Sharon Boles on 071 91 48860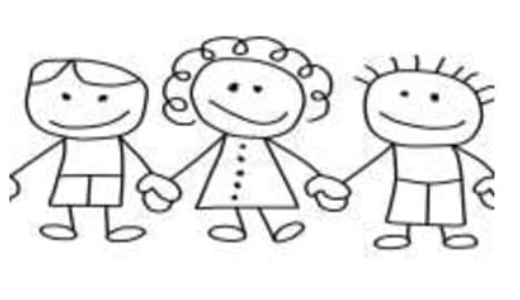 Full Time Early Years Educator
Spraoi Community Childcare
We are currently recriting a full time Early Years Educator to cover Maternity leave. Minimum Qualification – FETAC / QQI Level 5 in Childcare, Level 6 Desirable. Updated First Aid and Child Protection.
Please forward CV's to: Spraoi Community Childcare, Pearse Road, Ballymote, Sligo F56 D439 or email: spraoi.manager@gmail.com before Friday the 9th April