What is a Parent & Toddler Group?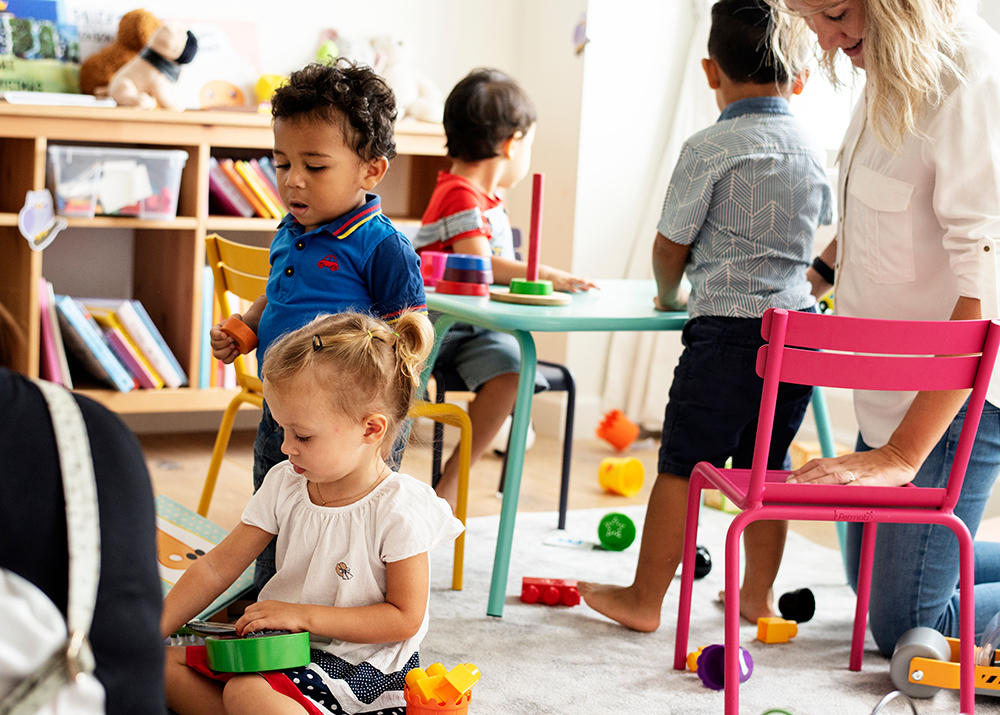 A Parent & Toddler Group is a group of parents/carers and their children that meet regularly in a suitable location, for example, a community centre, parish or sports hall. While these groups are great for giving the children an opportunity to play and socialize in a safe environment supervised by their parents, they are also very beneficial for the parents/carers who get to meet others in similar circumstances that live in their area. They provide a great support network where parents have an opportunity to share their experiences and advice.
For more information on the Parent and Toddler Groups in your area, please contact our Office on (071) 91 48860.
For anyone who would like to access further information in relation to setting up a Parent & Toddler Group, a support pack is available to download by clicking the button below
Minister O'Gorman launches Parent and Toddler Group Grants Initiative 2023
Minister for Children, Disability, Equality, Integration and Youth, Roderic O'Gorman, today launched the Parent and Toddler Group Grants Initiative 2023. The Minister has secured funding of €250,000, which will be allocated to Parent and Toddler Groups nationwide through local City/County Childcare Committees (CCCs). From today, Parent and Toddler Groups are invited to make an application for funding under this Initiative through their local CCC.
This year the emphasis will be on supporting Parent and Toddler Groups that offer a welcome to families who are newly arrived in Ireland.
Following from the success of the additional funding streams in last year's Initiative, the Parent and Toddler Group Grants Initiative 2023 will again offer three streams of funding:
1. Funding of €800 for existing groups and €1,100 for the establishment of new groups.
2. Funding of up to €300 is available to establish and operate Buggy Walking Groups. These Buggy Walking Groups are organised social walks for parents/guardians and young children. The grant is open to any existing or new organisations or groups who wish to offer a minimum of six organised walks within their community
3. Additional funding of up to €300 is available for new or existing Parent and Toddler Groups to provide a second session to meet demand.
Conditions apply and the CCCs are available to discuss requirements with new and existing groups.

In announcing this year's Parent and Toddler Grant Minister O'Gorman said:
"Parent and Toddler Groups provide a great meeting place for parents/guardians with young children to relax and chat together in a supportive environment while their children play. I want to thank all the groups that are offering a welcome and friendship to parents and children in their communities as well as those newly arrived to Ireland. I am delighted to be able to support this work."
Groups, including many Family Resource Centres across the country, have opened their doors to families from Ukraine. Kenmare Family Resource Centre runs a weekly successful and inclusive Parent and Toddler Group.
Máire Ui Leime the Centre's co-ordinator shared some feedback from Ukrainian parents using the group: >"Ukrainian parents have told me that they find it great to come to the Parent and Toddler Group as it is so welcoming and they can either sit quietly or take part.
"'We can forget the war'; 'we can leave our troubles outside the door' and 'it is great to hear the children laughing while playing with other children' are some of the other positive comments."
Parent & Toddler Group Initiative
The Parent & Toddler Group Initiative is a strategic partnership between the Department of Children, Equality, Disability, Integration and Youth and the County Childcare Committees to assist the promotion and expansion of Parent and Toddler Groups.
The grants recognise that Parent and Toddler Groups are providing informal support to parents, grandparents and childminder's, as well as to young children. These groups are an important source of social contact especially for parents and families new to an area.
Applications for funding under this scheme should only be made by Parent & Toddler Groups that are organised on a not for profit basis and involve the participation of parents in the community.
The Dept.Of Children, Equality, Diversity, Inclusion & Youth publish Guidelines for Parent and Toddler Grants each year and the criteria for eligibility change each year.
For the most up to date information, please contact Suzanne on 071-91 48860 or email suzanne@sligochildcare.ie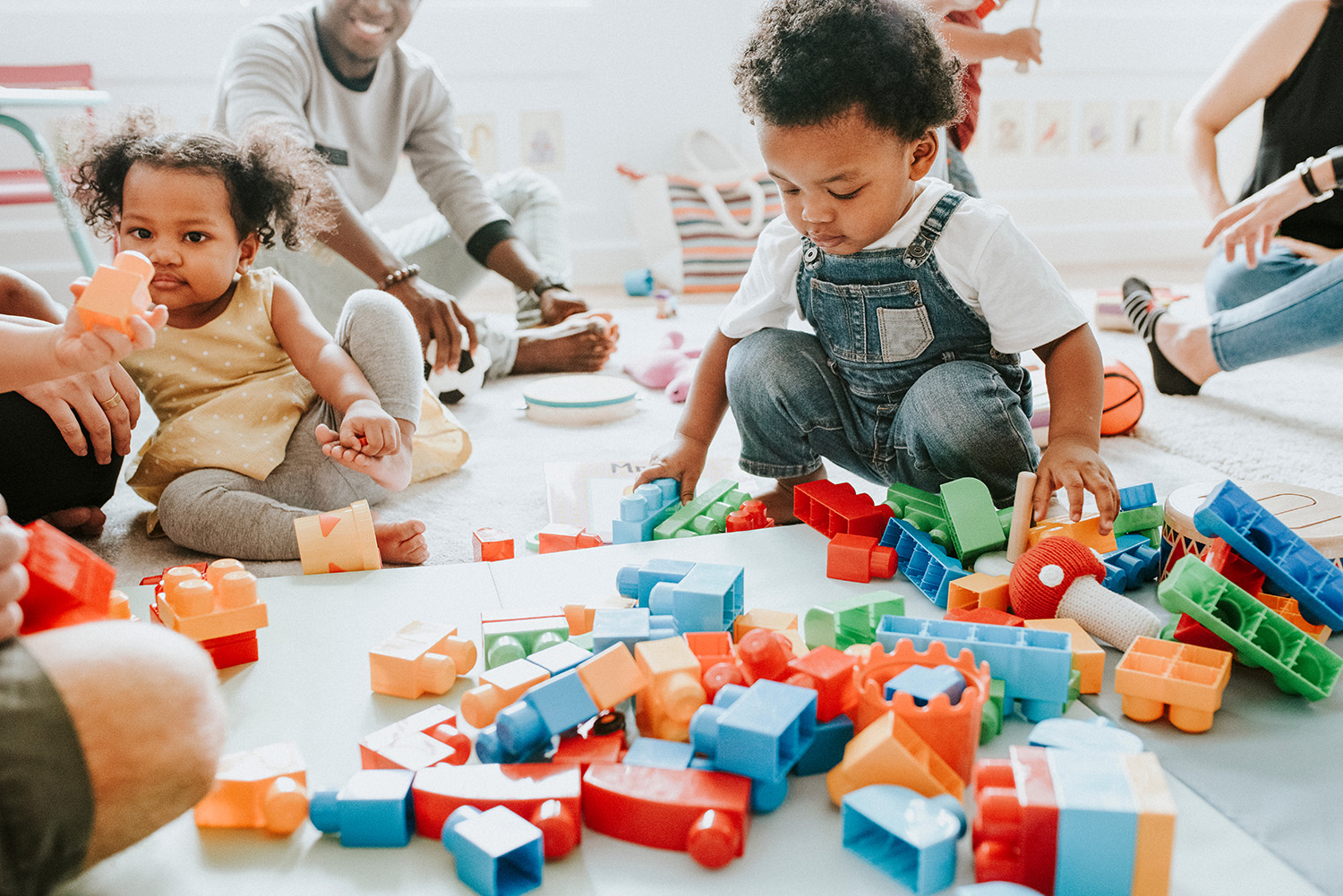 Funding will be available for: 
Toys, equipment and books
Children's activities, e.g. arts and crafts, music
Limited funding, 30% of total funding, will be available towards insurance, rent, training or minor refurbishment
Funding will not be available for:
Groups operating out of private homes.

One off events such as outings, parties and trips.

Groups with €4,000 or more income in the previous year.

Groups that received funding the previous year but did not return the Progress Report.
Parent and Toddler Grant Initiative 2023
Sligo CCC are now accepting applications for Parent and Toddler Grants 2023
Closing date: Friday 14th April 2023
Click here for APPLICATION FORM (Pdf)
Click here for Application Guidelines (Pdf)

Click here for Declaration Form (Pdf)

Please forward your completed application by post to:
Sligo County Childcare Committee 
Unit 5 Neighbourhood Centre,
Rusheen Ard,
Caltragh,
Sligo
Parent & Toddler Groups in Sligo
Ballymote FRC P&T Group
Contact: Niamh Flaherty
Address: Keash Road, Ballymote, Co. Sligo
Phone: 071 91 97818
Benwiskin P&T Group
Contact: Jackie Warnock
Address: Benwiskin Centre, Ballintrillick, Co. Sligo
Phone: 071 91 76721
First Steps P&T Group
Contact: Mabel Kennedy
Address: Methodist Hall, Wine St., Sligo
Phone: 087 6348472
Kiddiwinks P&T Group – Tubbercurry FRC
Contact: Mary Kilroy
Address: Mountain Road, Tubbercurry, Co. Sligo
Phone: 071 91 86926
Little Buddies
Contact: Donna Harte
Address: The Avalon Centre, St Annes, Sligo.
Phone:  071916183
Little Gems P&T Group  – Special Needs Only
Contact: Niamh Driscoll
Address: Union Road, Ballisodare, Co. Sligo
Phone: 071 91 30464
Sligo FRC P&T Group
Contact: Liz King
Address: 49 The Mall, Sligo, Co. Sligo
Phone: 071 91 46315
Strandhill P&T Group
Contact: Caral Glynn
Address: Strand Celtic Club House, Strandhill, Co. Sligo
Phone: 087 2118036
Anam Ceol – Baby Melody
Contact: Jennifer Shingler
Address: Sligo Presbyterian church, Church street, Abbey Quarter North, Sligo, Ireland F91 A312
Email: info@anamceol-babymelody.com
Bump & Baby meet
Contact: Michelle Doherty
Phone: 0879287635 or Email – mamogs.mum@gmail.com
Address: The Model, The Mall, Rathquarter, Sligo
Website – www.mamogs.ie