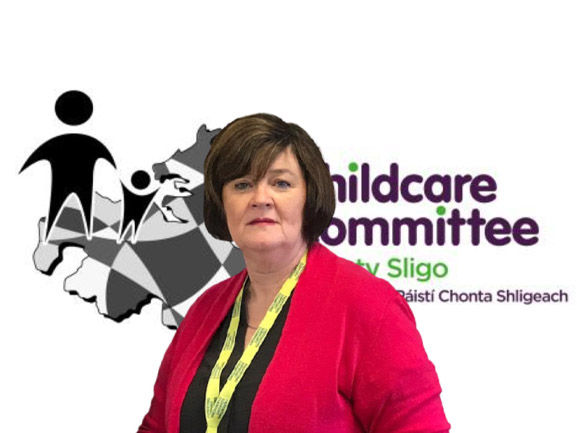 Sharon Boles has been Manager with Sligo County Childcare Committee since 2003 and has extensive knowledge of the Early Education and School Aged Sector.
Sharon holds a BA in ECCE and an MA in Leadership and Advocacy in the Early Years.
Sharon is also Children First trainer and has delivered programmes to the ECCE and SAC for many years. Sharon is responsible for the overall strategic development of Sligo County Childcare Committee including the implementation of an annual work plan supporting Early Years and school aged professionals with all aspects of policy and practice.
Joan Mc Grath
Support & Development Officer
Joan has been working with SCCC since 2006.
Joan has a BA in Early Childhood Studies and Practices and is continually updating her professional knowledge in addition to having over 30 years' experience of working in the Early Education & Care sector. Prior to joining SCCC, Joan has worked in childcare and developmental roles in the UK, Australia and Northern Ireland.
Joan works closely supporting Early Years and School Age sector on areas of funding, administration, compliance, management and is also a Siolta Mentor working with services on their quality development. Joan is also involved in delivering training and development programmes for SCCC.
Claire Molloy
Support & Development Officer
Claire Molloy is a newly appointed Support and Development Officer with Sligo County Childcare Committee.
Claire has a BA Degree in Early Childhood Care and Education from Mary Immaculate College. She has worked in the Early Years sector for over ten years both at home in Ireland as well as internationally, in Australia and the United Arab Emirates.
Karen Folan
Regional Childminding Development Officer
Karen Folan is the Regional Childminding Development officer, covering Sligo and Donegal. Karen's role is to support the rollout of the National Action Plan for Childminding on a national, regional and local level.
Karen joined Sligo County Childcare Committee in 2018 and has occupied numerous roles. Previous to this Karen worked in the Early Years Sector for 17 years in a variety of roles including Manager of a large community service.
Karen has a BA in Early Childhood Care and Education and is a graduate of the LINC programme, where she also served as an assistant tutor for 5 years.
Suzanne is the Finance Administrator with Sligo CCC.
She has been in employed by Sligo CCC since 2005. Suzanne is responsible for all aspects of financial management. Within her role she provides administrative and financial supports to Sligo CCC including financial reports for external funders and auditors.
Suzanne has a Bachelor of Business Management Degree, has an IPASS Professional Payroll Manager Qualification and is a Certified Payroll Technician.
Laura Norman has been part of the Sligo County Childcare Committee team as reception/admin since 2013.  Laura's role is to work with Early Years Professional and Parents on a one to one basis regarding childcare funded programmes.
Laura's main responsibility is supporting settings with Childcare funded programmes, ECCE, NCS and legacy programmes. She also supports grants application, finance, data collection, social media, administration and provides additional supports to the development team.                            
Laura has a National Certificate in Business Studies in Office Information Systems. 
Roisin McBreen  is the newly appointed Parent Hub Coordinator for Sligo, Leitrim & West Cavan. Roisin joined the Sligo County Childcare Committee team in 2019. Roisin's role involves developing strong partnerships between agencies involved in the provision of parenting programmes and supports, as well as supporting services for parents and agencies in coordination and information provision. Roisin is also Sligo Leitrim Children and Young People's Service Committee support administrator.
Roisin has a Bachelor of Business Management and Advances Health Degree with over 12 years' experience in administration support.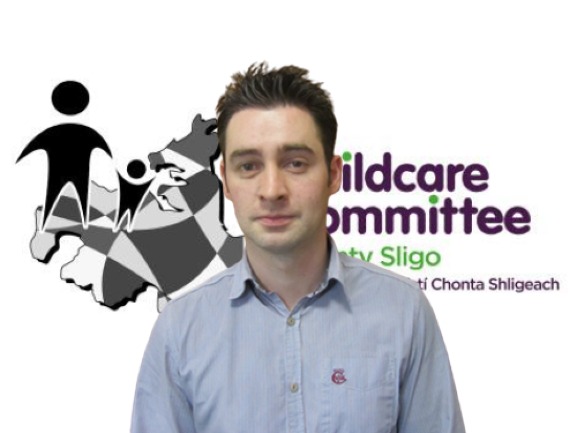 Barry Sullivan
Receptionist/Administration
Barry joined Sligo County Childcare Committee on a part time basis in January 2015.  As Receptionist/Admin, his primary role is that of the first point of contact for Sligo CCC to Parents and Early Years Professionals.  
He is responsible for updating Sligo CCC social media platforms along with assisting and sign posting Parents & Early Years professionals with queries relating to Childcare funded programmes while continuing to provide administration support to the Sligo CCC Development Team. His background is in I.T and Customer Service.