Parent and Toddler Grants
The Parent & Toddler Group Initiative is a strategic partnership between the Department of Children and Youth Affairs (DCYA) and the County Childcare Committees to assist the promotion and expansion of Parent and Toddler Groups.
The grants recognise that Parent and Toddler Groups are providing informal support to parents, grandparents and childminder's, as well as to young children. These groups are an important source of social contact especially for parents and families new to an area.
Applications for funding under this scheme should only be made by Parent & Toddler Groups that are organised on a not for profit basis and involve the participation of parents in the community.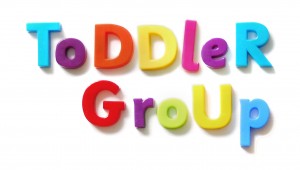 The Department of Children and Youth Affairs publish Guidelines for Parent and Toddler Grants each year and the criteria for eligibility change each year.
For the most up to date information, please contact Suzanne on 071-91 48860 or email suzanne@sligochildcare.ie
Funding will be available for: 
Toys, equipment and books

Children's activities, e.g. arts and crafts, music

Limited funding, 30% of total funding, will be available towards insurance, rent, training or minor refurbishment
Funding will not be available for:
Groups operating out of private homes.

One off events such as outings, parties and trips.

Groups with €4,000 or more income in the previous year.

Groups that received funding the previous year but did not return the Progress Report.