Parent and Toddler Group
What is a Parent & Toddler Group?
A Parent & Toddler Group is a group of parents/carers and their children that meet regularly in a suitable location, for example, a community centre, parish or sports hall. While these groups are great for giving the children an opportunity to play and socialize in a safe environment supervised by their parents, they are also very beneficial for the parents/carers who get to meet others in similar circumstances that live in their area. They provide a great support network where parents have an opportunity to share their experiences and advice.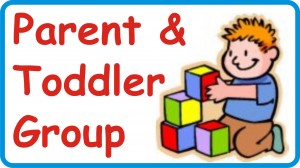 For more information on the Parent and Toddler Groups in your area, please contact our Office on 07191- 48860.
For anyone who would like to access further information in relation to setting up a Parent & Toddler Group, a support pack is available to download Here