Early Learning and Care and School Age Childcare Capital 2019 Application Announcement
19th March, 2019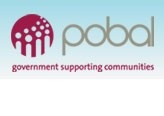 Early Learning and Care and School Age Childcare Capital 2019 Application Announcement
The application process for Early Learning and Care and School Age Childcare Capital 2019 is now midway to the closing date of 27th March 2019.
For any services who wish to apply, we encourage applications to be submitted as soon as possible in order to avoid any technical issues.
Please note our lines are always very busy approaching the Deadline day. Any issues or queries raised with the Online Support team on Friday 22nd March 2019 may not be resolved before the 3pm application submission deadline and may impact on you being able to complete/submit your application in time for the deadline.